And DC comes out swinging!
This week we got an overabundance of DC beamed into our television sets, and your humble hosts are here to let you know all about it.
You're gonna hear all about the Dawn of the Justice League television special and, logically, the brand new trailer for the upcoming Suicide Squad.
Also, there's a brand new show that just debuted on CW called Legends of Tomorrow, and brand new episodes of Arrow and The Flash. And unlike Kevin Smith, we watched 'em all.
Finally, we outline our own "road to BvS," so you'll be getting plenty of DC content over the next couple months. Check out the MOSTLY concrete schedule below!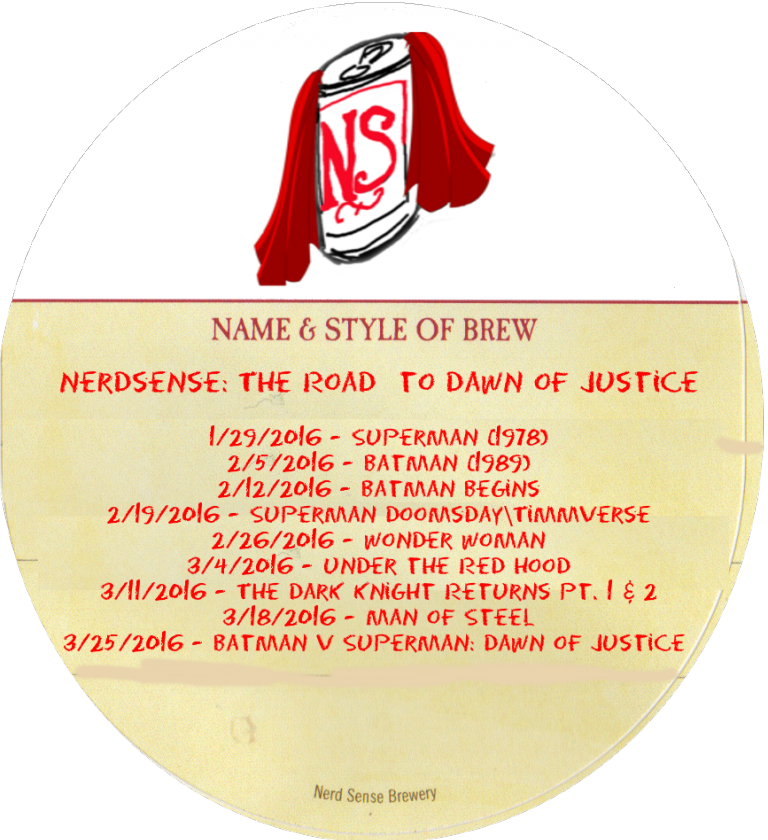 Also, let's take a blast from the past and go back to the first two Nerdsense episodes! Episode 1 was our commentary of Tim Burton's Batman and Episode 2 was our commentary of the 1966 Batman: The Movie! Check them out at the links below! Keep in mind these were our first two episodes to audio quality is not as good as it is today!
Beer
Style: IPA
Container: 22oz Bomber
Glassware: Spiegelau Pilsner Tulip and Firestone Walker Tulip
** Shameless Plug! You'll have to wait and check out the VideoCast to hear about this one when it hits our YouTube channel in a couple of weeks!
Foley Brothers Fair Maden Imperial IPA
Style: Double IPA
Container: 22oz Bomber
Glassware: Firestone Walker Tulip and Spiegelau Pilsner Tulip
Overall Nerdsense Rating: 4/5
Notes: Nose: Sweet malt and caramel. Taste: Fruity, has some juiciness but not like other Vermont IPAs
Podcast: Play in new window | Download
Subscribe: Apple Podcasts | Android | RSS